Welcome! Here are the website rules, as well as some tips for using this forum.

If you've found help here, check back in to let us know how everything worked out.
It's a great way to thank those who helped you.
Hot Topics with Hot Rod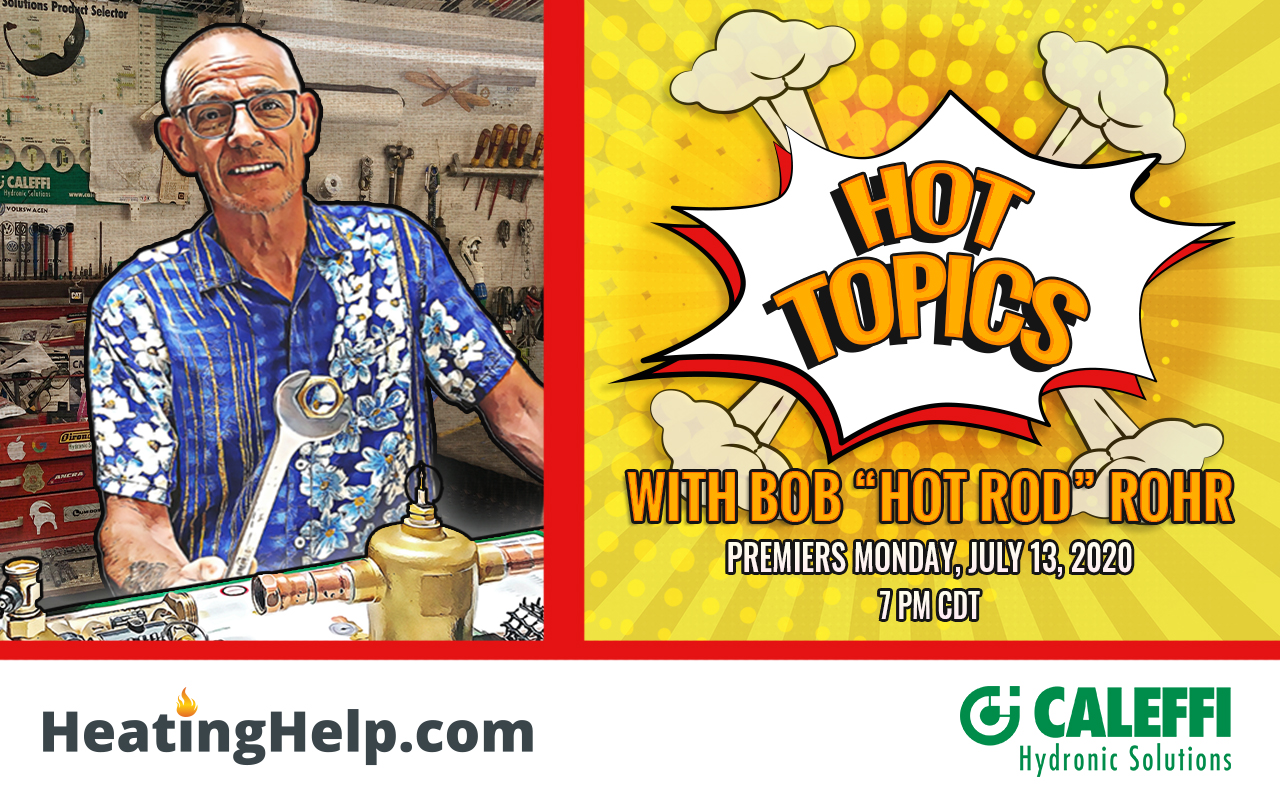 We've partnered with Caleffi on
this webinar series
. Join Bob "Hot Rod" Rohr in his workshop on Know it All Lane to help you solve your hydronic and plumbing perplexities. Learn more about each session and join the discussions below.
Discussion List